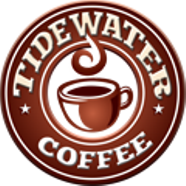 Tidewater Coffee's Services
Our service team has at least one thing in common with a good cup of coffee: it's always there when you need it. We provide you with all the service and support you need to keep pace with the rapidly growing demand for specialty coffee.
Dependable, high-quality equipment Brewers, grinders, and espresso machines for every application
Service professionals
Knowledgeable dispatchers who often resolve issues over the phone
Customized preventive maintenance programs
You will be paired with an experienced Sales Manager and a team of Customer Care Representatives who can respond to (and anticipate) your needs. We offer free installation of our top grade equipment (including brewers and grinders), expert calibration, and extensive trainings.